About the Event
"Digital Products and the openBIM® Workflow"
DIGITISE. ANALYSE. ACT.
We are pleased to announce the buildingSMART International Standards Summit will take place in Lillestrøm, Norway from 18-21 September 2023. This global event brings together a community of professionals dedicated to developing and implementing open data standards for the built environment. With a specific focus on digital products and the openBIM workflow, this summit explores critical aspects that are shaping the industry today. Join us as we emphasize the importance of digitization, data analysis, and taking action to create a sustainable future. The demand for open standards is rapidly increasing across the globe. Governments, commissions, and clients are recognizing the necessity of adopting open data standards to enhance the definition and specification of requirements, enabling seamless information exchange throughout the entire value chain. As the world strives to enhance the efficiency and sustainability of designing, constructing, and operating buildings and infrastructure, this summit stands as the place to address all the critical requirements and demands associated with the development, testing, and global implementation of open data standards. Join us to uncover the pivotal importance of digitizing products for manufacturers, gain insights into the latest advancements in openBIM workflows, and acquire valuable practical knowledge from esteemed industry experts. Don't miss the opportunity to secure your spot at this indispensable industry event by registering today.
Visitor Information
buildingSMART Norway have put together some practical information and recommendations of things to see and experience before, during, or after the Summit. You can visit the page here.
Agenda
An overview of the week can be viewed below. The program is currently being developed and a more detailed agenda will be published in due course. For more information about the openBIM and Product Passports - Are you Fit for 55? workshop, please visit this link. Please note the event will take place in Central European Summer Time (CEST).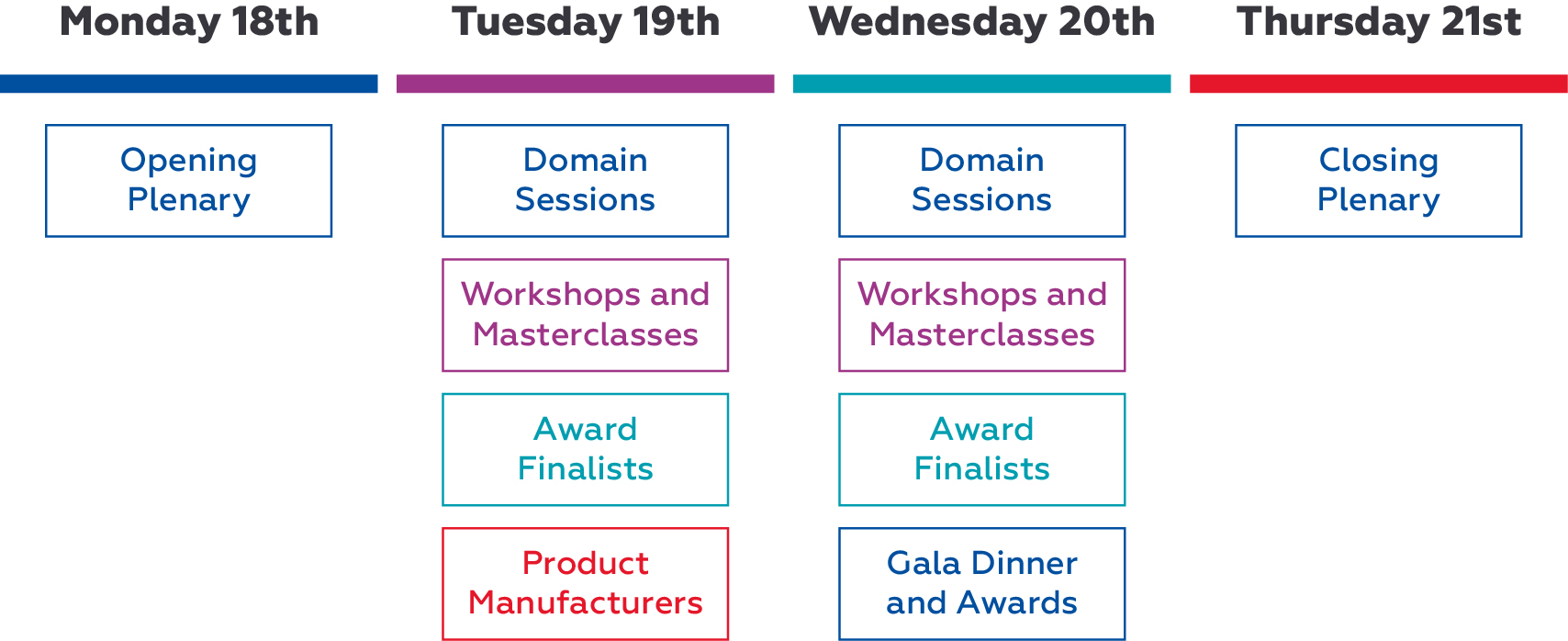 Accommodation
The 'Thon Hotel Arena' is a modern conference hotel only 12 minutes by train from Oslo S. or Oslo Airport. It will double as both the conference venue and the hotel of choice and can be booked at a discounted rate through the link below. Alternatively, you can use the interactive map below to book nearby hotels at the best available rate.